You can find all open positions on this page. But… That doesn't mean we are not on something interesting for the future! If you didn't find suitable vacancy for you yet and interested to get more information about technologies used in our company on various projects, send us your contact details (and example of code/work if possible) and we will get back to you.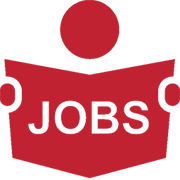 Current job offers
Java developer
Bratislava, Slovensko (Pozícia umožňuje občasnú prácu z domu)
Employment: Full-time
Start date: By agreement
Payout: 2400
Benefits for our employees
Join our great team! We offer a variety of benefits, such as an annual performance bonus or a Contribution to the Recommend a friend program
We care about your health: over-standard health check-up, fresh fruit in the offices, and football, badminton, ping-pong, mountain biking and cycling.
In I.S.D.D. plus we also care about our loved ones – you can be our new corporate Nicholas for kids or make fun on Children Day. If your life changes, we look forward to you 🙂 and you will get a contribution at the wedding or birth of the child.
And of course we celebrate our achievements! Entertainment at Teambuilding, regular news about the company on Breakfast, hand up at the Christmas party and good food in an even better company on goose festivity.
What our employees say
Because we spend a lot of time at work, we want to make the most of it. Without stress, with great teamwork and family atmosphere, we do enjoy working here.
In I.S.D.D. I work almost from the beginning and I can say that even after so many years I'm not bored. I enjoy not only the work on big and interesting projects, where one is professionally growing, but also on smaller experimental startups where there is more creativity and fun. But what keeps me most is a team that is just fine.
Rado, manager
I like innovative technology and in I.S.D.D. I always choose projects where I can try new things. I appreciate that each project is different and I can approach creatively with our clients' solutions. It is also important to me that I get enough training in my work and I fully realize what drives me forward.
Bezo, senior developer
I very much like that after joining the company I was immediately engaged in business. I am given enough space to study new technologies and the opportunity to strengthen my personal and social abilities.
Erik, junior developer
We are a part of IT professionals with a team spirit and a fair approach, which also reflects the loyalty of our employees. We offer our clients expertise, reliability and innovative solutions.

Hana Ovari Randziaková
HR manager

+421 918 962 401
job@isdd.sk
98 %
satisfaction with team
135524 €
annual investment in education
Join us
Send your CV and/or project portfolio.
Add your code, a library, a sample of work, or a reference.
If you have questions or want to know about the selection process, please contact us.